During New Years, I set my intention for 2014 to do what I love while traveling and at home, documenting things I find important and beautiful. In January I was asked by Mary Beth laRue and Jacki Carr (soon to be Jacki Hynes!) to shoot their premiere Rock Your Bliss retreat in Sayulita Mexico. I was honored to spend a week with such incredible souls, gaining more than I ever could have bargained for.
Here they are - the gals in charge. Mary Beth (on the left) is a brilliant yoga instructor, and Jacki is a goals coach that can break through even the toughest emotional barriers. Their energies balance each other out, and together they are able to guide people to their most inner selves. The daily yoga practice helped to loosen us up so that we could more easily discover what was beneath our surface values. Jacki really helped me see my own self worth, and how far a little planning can go.
This retreat was part yoga, part goals coaching, part adventuring...
At the Hotelito Los Suenos, where the retreat was held.
Jacki giving us a piece of her well-equipped mind.
For a single day, everyone was asked to trade in their cell phones for a wrist watch that simply said "NOW" on it.
Mary Beth no-big-deal'ing on the beach.
You know that "other stuff" I mentioned? Yeah.
Jacki managed to do a little coaching, no matter the time or place.
I would like to formally say thank you to everyone who attended the Rock Your Bliss retreat. You all taught me so much, and were a complete blast to spend time with. I'm really banking on a reunion. Thank you a million times over to all of you, and especially to Jacki + MB.
Maria ("Step Out of my Comfort Zone" - exactly what she did!) had a great idea while we were all together. She thought it would be a cool idea for all of us to write down a wish for ourselves and our growth on a napkin, then share with everyone. This was the result.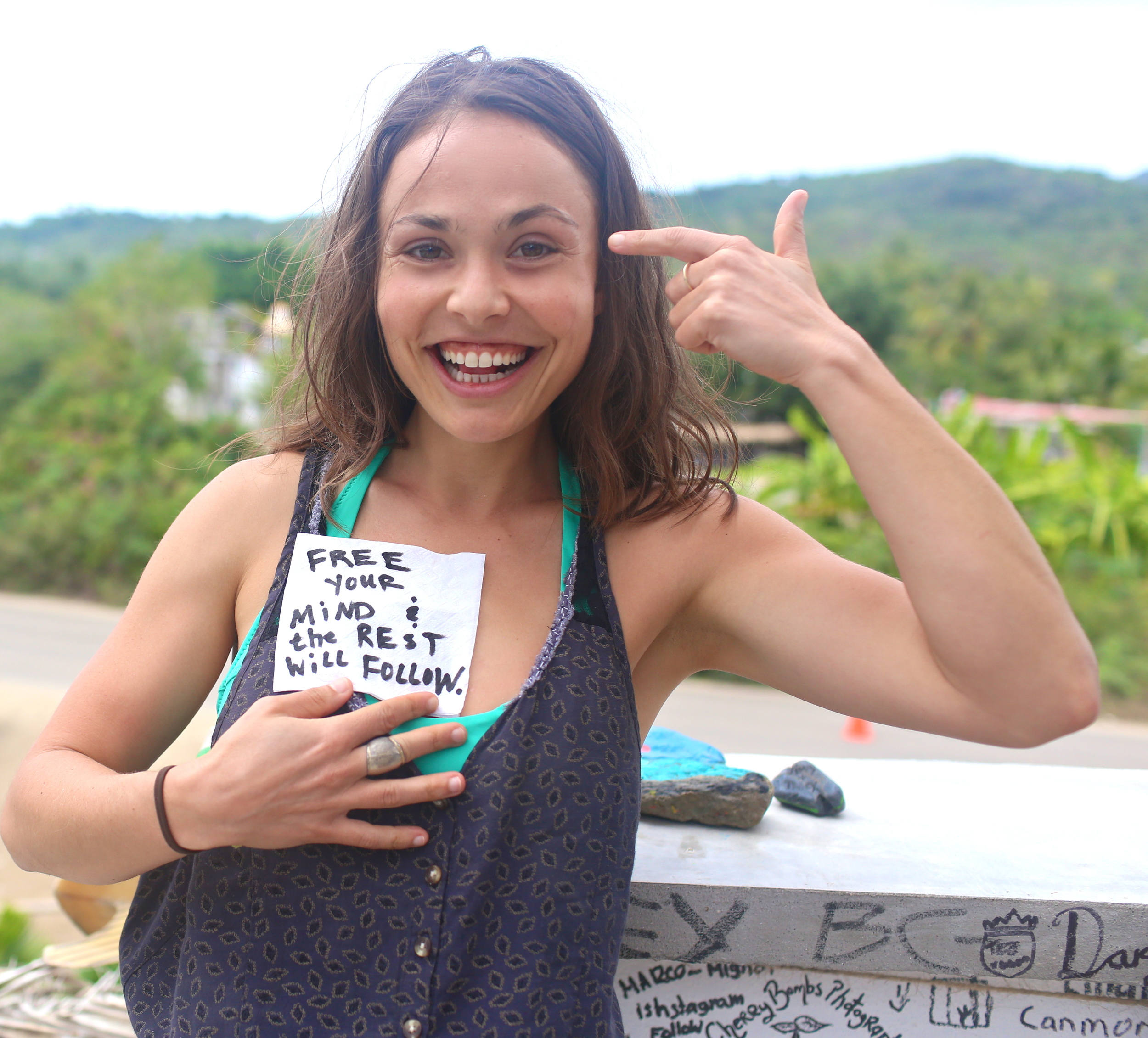 Check out the footage from this retreat and try to not get too jealous. I highly recommend joining in on the next adventure these ladies put together. Rumor has it there's one in the works! For more info, take a look at www.rockyourblissmovement.com.